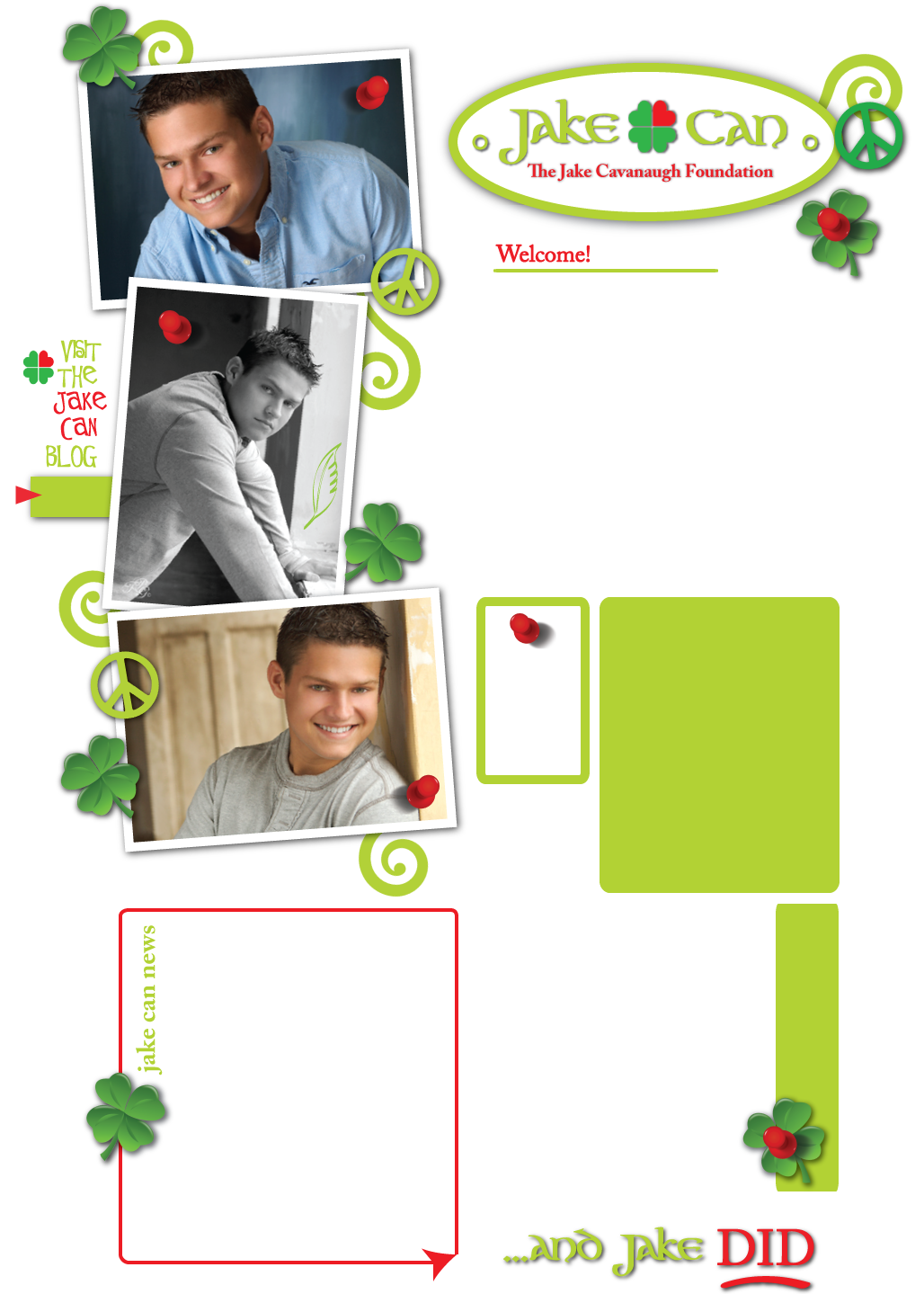 Thanks for visiting the Jake Cavanaugh Foundation Website. Through Jake's courageous battle with cancer, he was inspired by the support of family and friends and the encouraging phrase, "Jake Can". As it turns out, the way Jake courageously battled cancer inspired myriads of people. And, this brought a powerful new meaning to "Jake Can".
In remembrance of his beautiful smile, his love of people and his ability to see humor in every situation, the Jake Cavanaugh Foundation will provide funding for support to children and families affected by cancer.
Get Involved:
If you are interested in getting involved with The Jake Cavanaugh Foundation or have any questions, please contact us at:
jakecan@comcast.net
Join our email list to stay informed of Foundation news and events!

Thank you!

Curt, Ali and I are humbled by the generosity and support that The Jake Cavanaugh Foundation has been given over the past 8 years. Because of your support, Jake's Foundation has been able to give over $174,000 to local families whose children are battling cancer and $60,000 to Children's Mercy Hospitals. It is always our goal to help others, have fun and remember Jake.

It is because of people like you that we are able to reach our goals.